Lightning Jump - Warning Decision Training Division (WDTD)
Products Guide
Lightning Jump
Short Description
Lightning Jump (current storm flash rate greater than two standard deviations above the previous 10-minute period) product is derived using Earth Network's Total Lightning data, determined only for storms and periods containing a flash rate of at least 10 flashes per minute.
Subproducts
Lightning Jump Grid
Lightning Jump Grid Max 5 Min
Primary Users
NWS: WFO, CWSU, AWC, SPC
FAA: Tower, TRACON, ARTCC, ATCSCC, AFSS
Other: EM
Input Sources
Earth Network's Total Lightning Network
Resolution
Spatial Resolution: 0.01° Latitude (~1.11 km) x 0.01° Longitude (~1.01 km at 25°N and 0.73 km at 49°N)
Temporal Resolution: 2 minutes
Product Creation
Technical Details
Latest Update: MRMS Version 12
References
Strengths
Lightning Jump can help identify storms that may produce severe weather in the short-term. Rapid increases in lightning flash rate, or "lightning jumps," are coincident with pulses in the storm updraft and typically precede severe weather, such as tornadoes, hail, and straight-line winds, at the surface by tens of minutes.
Limitations
In the Schultz et al. (2009) and (2011) studies, Lightning Mapping Array Data was used to determine the 2 standard deviation threshold.
However, with the change to Earth Networks Total Lightning Network data for the lightning jump product, the false alarm rate was increased at lower standard deviation levels, including at the 2 standard deviation level. Therefore, using higher magnitudes (at least 3 standard deviation, likely 4-5 standard deviation) to quantify lightning jumps may be more useful to forecasters.
Quality Control
Applications
Assess trends in thunderstorm intensity (primary application)
Detect thunderstorms in areas with little to no radar coverage
Tactical and short-term air traffic routing decisions
Useful while providing integrated decision support services (IDSS) for outdoor venues and events
Example Images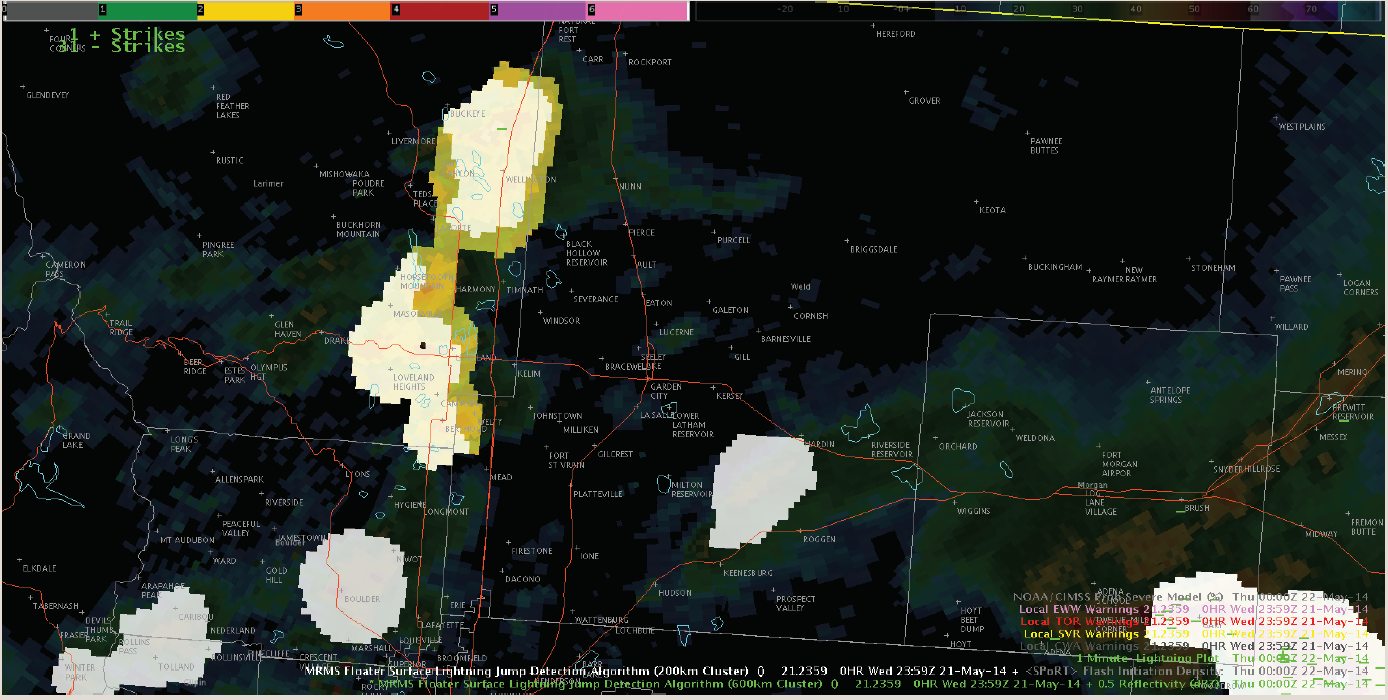 Fig. 1: Lightning Jump product example in AWIPS

// ]]>