Lightning Density - Warning Decision Training Division (WDTD)
Products Guide
Lightning Density
Short Description
Cloud-to-Ground (CG) Lightning Density (flashes min-1 km-2) is derived from Vaisala's National Lightning Detection Network (NLDN) data.
Subproducts
Cloud-to-ground Lightning Density
1 minute
5 minute
15 minute
30 minute
Primary Users
NWS: WFO, CWSU, SPC, AWC
FAA: Tower, TRACON, ARTCC, ATCSCC, AFSS
Other: EM
Input Sources
NLDN CG Flashes
Resolution
Spatial Resolution: 0.01o Latitude (~1.11 km) x 0.01o Longitude (~1.01 km at 25oN and 0.73 km at 49oN)
Temporal Resolution: 2 minutes
Product Creation
CG Lightning Density is derived using NLDN data. A temporal one-minute average of lightning flashes is determined for each grid cell, roughly 1 km x 1 km in dimension. Cloud-to-ground lightning flashes with values less than 5 kA are filtered out because they are likely intra-cloud flashes.
Technical Details
Latest Update: MRMS Version 10
References
None
Strengths
Often allows for faster initial thunderstorm detection than radar alone.
Can be used to identify thunderstorms in areas without radar coverage.
The density grid is often less cluttered and easier to interpret than point lighting data.
Limitations
Only provides CG lightning data from the Vaisala network.
Does not provide lightning polarity information.
Quality Control
Quality control of the raw lightning data is provided by Vaisala. No additional quality control occurs at the MRMS level other than converting it into a density grid.
Applications
Thunderstorm detection, particularly in regions with no radar coverage.
Useful for assessing trends in thunderstorm intensity and coverage.
Useful for tactical and short-term strategic decisions about air traffic routing.
Useful for decision support services (DSS) for outdoor venues.
May help to identify volcanic ash.
Example Images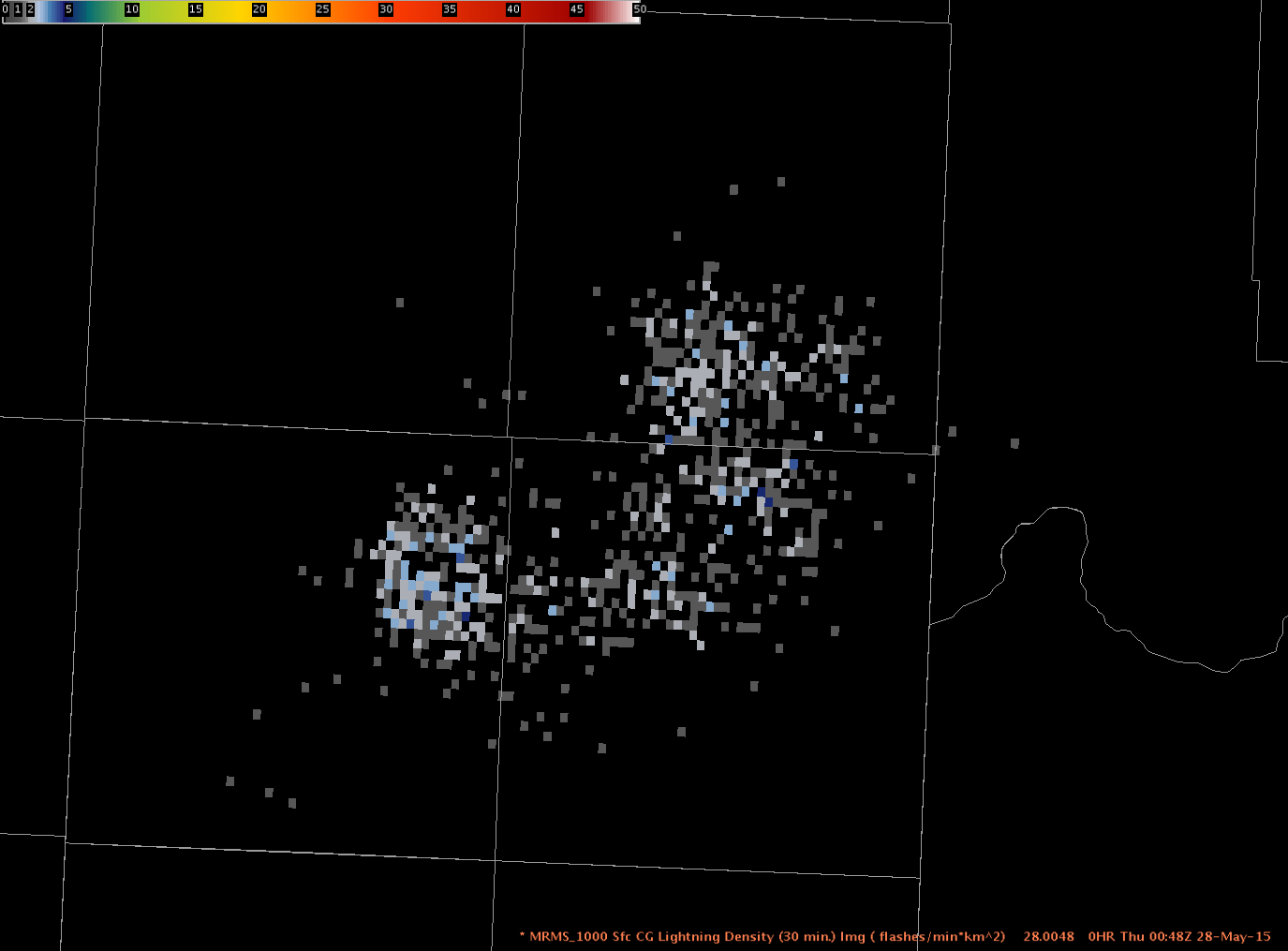 Fig. 1: 30-minute Cloud-to-Ground Lightning Density

// ]]>